What's New
Current update Quality Certification
Click here- To download the PDF Of Lloyd's Certification
Click here- To download the PDF of Certificate of Currency Public Liability Ins
Workers Insurance Certificate of Currency
EMPLOYMENT OPPORTUNITIES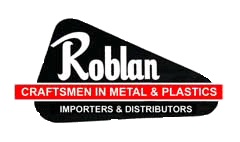 Written applications are now being accepted for:
Apprenticeship in Polymer Plastics Processing
This is an exciting opportunity for a motivated candidate who wants to launch their career with
Roblan Pty Ltd at their Modern Injection Moulding facility located at Ingleburn Sydney.
Roblan is a well-established Australian Manufacturing Company seeking applications from candidates
interested in commencing or continuing an Apprenticeship in Polymer Plastic Processing.
This apprenticeship offers both on the job and formal training where you will be able to complete a certificate in Polymer processing by attending TAFE one day a week over a period of 3 - 4 Years
Roblan Pty Ltd provides mentoring and support for all their apprentices and are seeking. Committed applicants who possess passion for the trade, and an enthusiasm to learn and develop new skills.
This position will suit someone who has a good mechanical aptitude, is motivated, hardworking and has a strong attention to details.
You will learn skill of programming computerized machinery and robots. Enjoy the satisfaction of producing intricate components.
Roblan offers a career path and further education.
Applicants with partially completed apprenticeships will be considered or School Leavers who are keen to
learn a trade and progress within an environment of Manufacturing Excellence
Apply to: Personnel Officer
Roblan Pty Ltd
P.O. Box 311
Ingleburn NSW 1890 Phone: (02) 9560 7566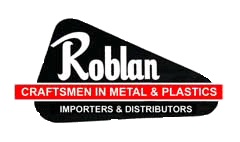 Toolmaking (Engineering Mechanical) Apprenticeships
Written applications are now being accepted for:
Apprenticeships in Engineering Mechanical (Toolmaking)
This is a very exciting opportunity for a motivated candidate who wants to launch your career with Roblan Pty Ltd at their well-equipped Ingleburn Tooling Division
The successful applicants will be trained in various aspects of
Toolmaking, Plastic Moulding and Metal Stamping.
The successful candidate will require a genuine interest in in developing a career as an engineer. As an apprentice you will attend TAFE one day a week whilst gaining experience on the job. Ideally you will have a hard working nature with a strong attention to detail.
Applicants with partially completed apprenticeships will be considered or School Leaver who is keen to learn a trade and progress within an environment of Manufacturing excellence
Personnel Officer
Roblan Pty Ltd
PO Box 311
Ingleburn NSW 1890
(02) 9560 7566